Our Dishwasher tablet Meganet is manufactured by Eurotab Turkey.
Complies with European standards at half price of Finish Tablets.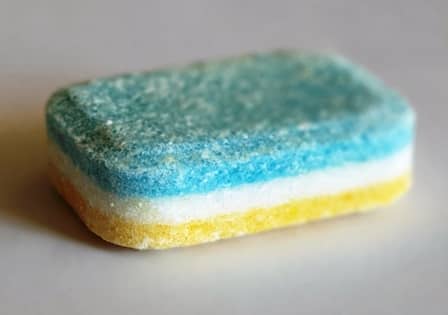 Meganet all-in-one Tablet Specifications
CONTACT FORM:
Important information before contacting us:
Minimum order for Dishwashing Tablets is $2 000
Transportation is subject for separate negotiations
We will reply much faster if you provide all necessary information in advance
1. Dishwasher Tablet Quality
Meganet dishwasher tablet is produced by Eurotab Turkey.
Our tablets are of same quality as most sold dishwasher tablet brand in Turkey.
Manufactured under EU regulations. Doesn't contain phosphates.
2. Meganet Tablet Price
We offer our brand at $3.00/package (50 tablets) EXW.
Meganet
Price per Tablet
Finish Classic
Price Per Tablet
$0,06 per tablet
$0,10 per tablet
Price comparison between Meganet and Finish dishwasher tablets per piece.
Special discounts applied for orders above 5,000 packages.
3. Minimum Order Quantity
We offer 1,200 packages or 2 Euro pallets per order for you to trial our dishwasher tablets.
Total volume is roughly 4 m3 and total weight is approximately 1,200 kg.
With such dimensions it is easy to use express shipment and parcel of goods to anywhere in the world.
4. CONSOLIDATION
We also provide wide range of products: Diapers, Powder and Liquid Detergents, Laundry Softeners, Shampoo and Soaps.
You can combine all different products within one order.
Additional you can purchase other products from Turkey and ship altogether with us.
ZZ Exporter consolidates all orders in Turkey into one shipment and save your money & time on transportation.
Simply let us know about your other orders and we will organize consolidation of all orders into one vessel and export as single order.
This will significantly reduce the cost of transportation and save your time during import procedures.