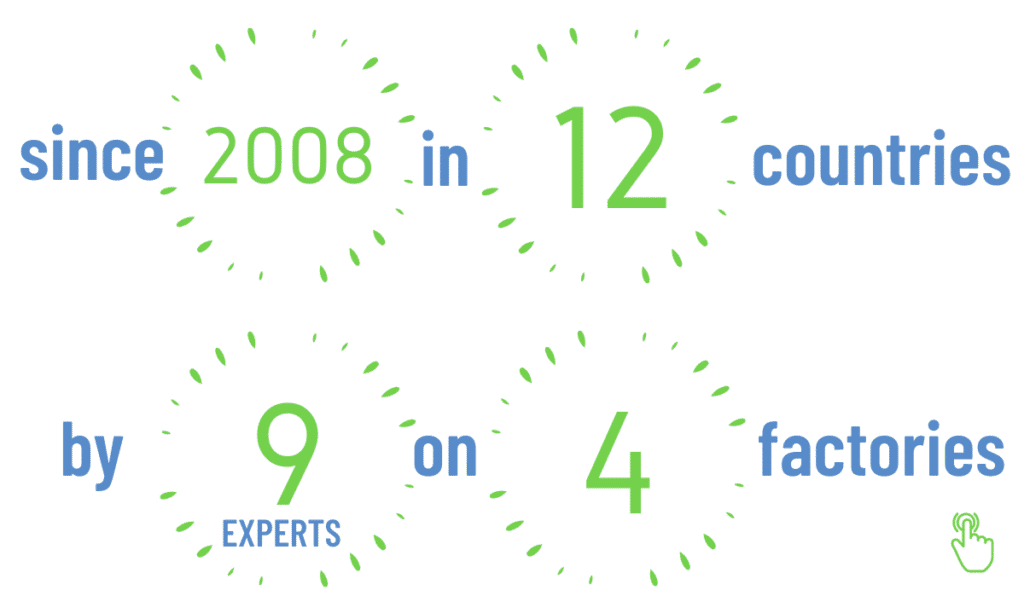 Innovative Turkish
Manufacturer & Exporter
ZZ Exporter is a Turkish Manufacturer and Exporter established in 2008. We operate as wholesale supplier in Turkey for wholesalers around the world.

As a Turkish exporter, our main focus is to supply the appropriate product to the suitable market.
As manufacturers, we have in-depth knowledge of our products,
with a primary emphasis on textiles and fast-moving consumer goods (FMCG).
We serve Small Businesses
Unlike many other suppliers based in Turkey, our main goal is not to attract large importers. Rather, we emphasise providing high-quality services to small businesses across the globe.
Why we prefer Small Business?
Diversify risks
As a Turkish exporting factory, our primary goal is to ensure stability. ZZ Exporter chooses to collaborate with multiple smaller businesses instead of one major client. Although this approach may be arduous and time-consuming, it enables us to honour all our commitments even during times of crisis in Turkey and worldwide.

Stay proactive
Having several many small businesses as partners is more effort consuming. It is easier to have bigger export clients. However, the bigger the export partner the less professional and active producer becomes.
We prefer to work with small businesses in order to be independent company financially & intellectually. This way we can continue to grow as proactive, creative and flexible manufacturer company in Turkey.
Challenges Small Businesses face in international trade?
There are 4 main types of obstacles 80% international trade companies face every day.
1. Limited Budget
Small businesses are typically tight on budget, as their name suggests. This is particularly true when it comes to accounting for
mistakes, as there is simply no room for error.
Common mistakes in international trade:
Purchased wrong product
Misunderstanding of terms & conditions
Unethical behavior of producer/factory
Unexpected charges and costs
Most companies face at least 2 mistakes during a single trade.
Each of listed issues might result in money loss. Most merciful of which is just shrink your profit. Experienced, well financed wholesalers can eliminate some of these international trade obstacles, but the rest are out of your reach simply because made by factory or shipment company. Even bigger importers can not solve these issues as it requires regular presence in Turkey visits to manufacturers.
2. Weak Network
International fairs are the best place to get know the manufacturer before giving your money. You work with staff, not the company. Those are hired employee which might leave their company at any time. How many trade fairs are organized during COVID-19?
3. No Time to Study
Sometimes there is a new trend, and you know this product would sell well in your country, city. However, you're not quite familiar with this new product. How do you decide which brand is better? Which model will be more convenient for your clients? Maybe there is a variation of the product that your manufacturer cannot produce as a consequence will not inform you, so you do not go to their competitor?
The average product study period is around 3 months.
You can either risk and encounter problems that are listed above or you can study the product and miss the moment when there is almost no competition.
4. No Quality Control
If you do not have quality control on the manufacturer site, you are risking your profit. If the producer does not detect faulty product you will buy, transport, pay customs, pay vat, store in warehouse for some time and only then find out. Even if the factory will cover the cost of the product, you already paid other costs which combined are usually more than the cost of that same product. No one will refund those loses to you.
Solutions to your needs
As ZZ Exporter we understand that solving international trade problems is vital.
We constantly improve our solutions to export & import challenges.
Secure your budget
With responsible manufacturer and exporter your budget will be secured. You will have advantages over competitors:
Advice on product that is most suitable in your case
Samples will be provided before production
Clear terms and conditions with all details spoken in advance
No surprise charges during production, export, transportation
Shipping under our control: low rates, correct export documents, the shortest routes
Just here ZZ Exporter will save you at least $1,000 — $3,000 per order. About 10% savings for average order.
Strong Business Network
Being on International and Turkish wholesale market since 2008 gives us important privileges when it comes to business connections with manufacturers. We have established business relations with most manufacturers in our categories. This is valuable knowledge that you can benefit from:
Direct contact with management
Negotiate best prices and conditions
Intel on product quality & prices for better competition
We have close connections with shipping companies. Our shipment solutions are cheaper and secure when compared to foreign agents.
Knowledge is our power
As a manufacturer with many clients around the world we always aware of new technologies and trends. Similarly, we continuously work with R&D laboratories and have latest information about innovations in our industry.
Thanks to this we can predict new trends, offer relevant products, and avoid mistakes other manufacturers do.
With us you have immediate advantage over your competitors as if you were running R&D company.
Quality Control
Many businessmen think investing in quality control is additional cost that will increase price of product. Although it is true initially, in the medium and long runs good QC will save your profit.
In our experience production without quality control will result in 2% to 4% defective items per shipment. If defective items are not detected before shipment, their cost increase by 100% after international shipment, import taxes, VAT and storage. Most of the time you will not sell failed items. On average, you will lose about 5% of your profit on every shipment.
This is another hidden cost that many exporters and importers do not see immediately.
We always consider quality of our products and aim to reduce the defective item shipment percentage to 0%.
Home Textile
Home textile is main category we manufacture and exporting.
After 5 years of designing, marketing and exporting as FMCG wholesale exporter we started manufacturing Carpets & Rugs, Bed Linens & Towels
You can also check our Top 10 Carpet Manufacturers list before contacting us.

FMCG Wholesale
With increasing demand and number of consumers around the world we started independent FMCG division. Within couple of years we achieved good level of understanding of the markets and products.
Right now we are official distributors of several Turkish detergents, soaps, cosmetics brands as well as supplier of A-brand FMCG brands like P&G, Unilever, Henkel.
Detergents, Dishwashing Tablets, Baby Diapers, Adult Diapers, Cosmetics, Bar Soap, Pasta

Consult
ZZ Exporter is a solution company in first place. Our focus is to deliver solutions for international wholesale buyers.
You can always contact us for consultation on any business in Turkey.
We will provide you solution if we have such or advise you best option we can.
Your offers
We are part of World's trade FMCG wholesale suppliers which means we also buy and constantly look for new products & suppliers.
If you have an offer, question, or something you want to us to know, please feel free to contact us.
Reliable Turkish Manufacturer
Our mission is to become reliable partner in Turkey for importers, distributors, wholesalers, traders and retailers in Africa, Europe, America, Australia and East.
We respect you, your time and your budget.
ZZ Exporter in numbers
We are Turkish exporter since 2008 and by now have experience in 12 countries around the world.
Our team is currently consist of 9 independent experts.
We do manufacture and export wholesale Textiles and Fast-Moving Consumer Goods.
We also produce our Private Labels.